What Is A Checking Account?
What is a checking account?
A checking account is a type of account that you open with a financial institution like a bank or credit union that allows you to deposit your money to be held with them and can withdraw it at any time. Checking accounts allow people to access the money held in them in several different ways by using checks, ATMs, and debit cards. You can typically deposit your money into a checking account at the actual bank, via an ATM, direct deposit, wire or ACH transfers, and checks.
There are actually several different types of checking accounts which include:
Personal checking accounts – This is the regular type of checking account that most adult people use for their regular banking needs.
Business checking accounts – This is the type of checking account that is used specifically for business purposes so that one can keep personal and business income and expenses seperate. In order to open a business checking account you need to have a business EIN first to do so.
Student checking accounts – Some banks, like PNC or Chase, offer a special checking accounts for college students that will sometimes be free until they graduate
Joint accounts – A joint checking account is one where two or more people, usually marital partners, are both able to write checks on the account.
When you deposit money into a bank you earn interest whether you deposit it in a checking account or a savings account. In the current year of 2021, interest rates are lower than ever thanks to the fact the Federal Reserve continuously lowered the interest rates that banks were allowed to charge on products like loans which by extension meant that the banks lowered the amount of interest you could earn when keeping your money with them.
So nowadays, unless you put your money in something like Worthy Bonds that earns you a flat 5% interest on your money you're likely to earn a measly 0.01% on money kept in a bank. Even "high-interest" online bank accounts only earn a little bit above 1% at best nowadays, which is barely anything.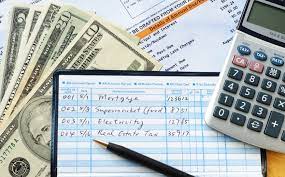 Checking account insurance and fees!
After the Great Depression where people lost a lot of their money because it was held in banks and lost when they completely went under, the US government decided to implement a new system that banks had to use in order to make sure that even if a bank went under people would still be able to get their money back. The way the government-insured the people against any bank closures is by implementing FDIC, which stands for Federal Deposit Insurance Corporation.
FDIC insurance guarantees that people's money will be insured up to $250,000 per account per bank. Some newer online banking and investment institutions, like Robinhood, that offer their own checking account have started increasing this insurance up to over $1,000,000 per account by utilizing several regular banks at once that the money is actually deposited into.
It used to be the case that people were charged fees here, there, and everywhere when it came to fees that banks charged people. Thankfully, with the advent of online banking, all of those fees are slowly and steadily disappearing completely. Banks and investment brokerages that offer bank accounts like Sofi, Chime, Ally, Robinhood, M1 Finance, and an increasing amount of other financial institutions are lowering or completely getting rid of all the old fees that they used to charge people.
Some of the fees that most banks have gotten rid of or increasingly fewer charge are:
Account opening fees
Account monthly maintenance fees
Account minimum balance fees
ATM fees
Overdraft fees – Most banks still charge this and even banks like Sofi and Chime only allow you to overdraw your account up to certain amount before they start charging you fees. Ally is one of the few well-known banks that no longer charge ANY overdraft fees.
Check ordering fees
Bill payment fees
Debit card replacement fees
Peer-to-peer money transfer fees.
Disclaimer: I am not any sort of investment or financial professional giving any sort of legal advice. I'm just some guy trying to teach other people about how they might navigate the financial world.