What Is A Credit Union And How Does It Work?
What is a Credit Union?
A credit union is very similar in nature to a regular bank with a few key differences. In a credit union, the member of the said unions are also partial owners of the credit union. Credit unions are actually non-profit institutions that are typically meant to cater to certain groups that make up their members. One good example would be USAA. USAA is a credit union that was established explicitly to cater to servicemen and women, veterans, and their families. They provide banking, investing, and insurance services to their members.
Credit Unions VS Traditional Banks!
While credit unions and traditional banks and credit unions are similar they operate in a different fashion because they have different main goals. With traditional banks, when you bank with them, you are considered just another customer, and first and foremost their obligation is to their shareholders before you.
Traditional banks also offer lower savings rates and higher loan rates compared to credit unions. But, when you bank with a credit union you become an "owner-member" of the credit union. That makes you a customer and an owner. Similar to regular banks they use this money to loan out money, but only to other members.
Since, unlike traditional banks, the main goal of credit unions is to serve their members, they use their profits to help them offer better savings rates and lower loan rates to their members.
Advantages of credit unions!
One advantage of credit unions is they can offer a more personalized banking experience since they cater to a certain demographic. They do not have access to regular banking insurance through the FDIC, however, they do have their own form of insurance offered by the National Credit Union Administration. Similar to FDIC insurance, the insurance offered through the NCUA insures up to $250,000 in each individual account owned by their members.
Disadvantages of credit unions!
One of the main advantages of credit unions could also be considered a disadvantage. They do offer a more personalized banking experience, but they do this at the expense of limiting and having strict requirements on who can even join them in most cases.
Since they're also smaller and not as profitable as bigger banks, they are also not capable of offering the same level of service and number of services as bigger banks. This also means that they typically don't have as many branch locations as compared to bigger banks. Technically, this disadvantage is becoming less relevant over time as more banking moves almost if not completely to 100% online.
How to join a credit union?
Since they typically cater to a specific demographic as the main group they allow to join, you obviously have to be or be somewhat related to that certain demographic in order to join a specific credit union. Some examples are you live in a specific area, work for certain companies, be part of a particular group (ex. military, labor union), or have family members who are part of a credit union. However, some credit unions allow people who don't meet these requirements to join for a small fee, typically paid one time.
Best credit unions to join!
Checking and savings options: Their "High-Rate Checking" earns 0.25% annual percentage yield if you receive e-statements and have at least one electronic deposit a month. There are no minimum balances or monthly fees. Their "High-Rate Savings" earns 0.55% APY on balances of $100 or more. There are no monthly fees if you opt for e-statements.
Eligibility, branches and ATM access: Alliant members have access to over 80,000 fee-free ATMs across the country. People who live or work nearby its headquarters in Chicago are eligible to join, as well as those who agree to support Foster Care to Success — and have Alliant make a $5 donation on their behalf — among other ways of qualifying.
Checking and savings options: Their "Rewards" checking account earns 4.09% APY on balances of up to $10,000 if you meet the requirements, including spending at least $1,000 per month on an affiliated credit card. Meeting fewer requirements still earns you high rates, and there are other checking options (that don't pay interest) with easy requirements for opening an account. The basic savings account is free, but it pays much less interest.
Eligibility, branches and ATM access: While based in Illinois, and all of its branches are in the Chicago area, anyone can become a member by joining a Consumers-affiliated nonprofit for $5. Members can also access Co-op shared branches and ATMs.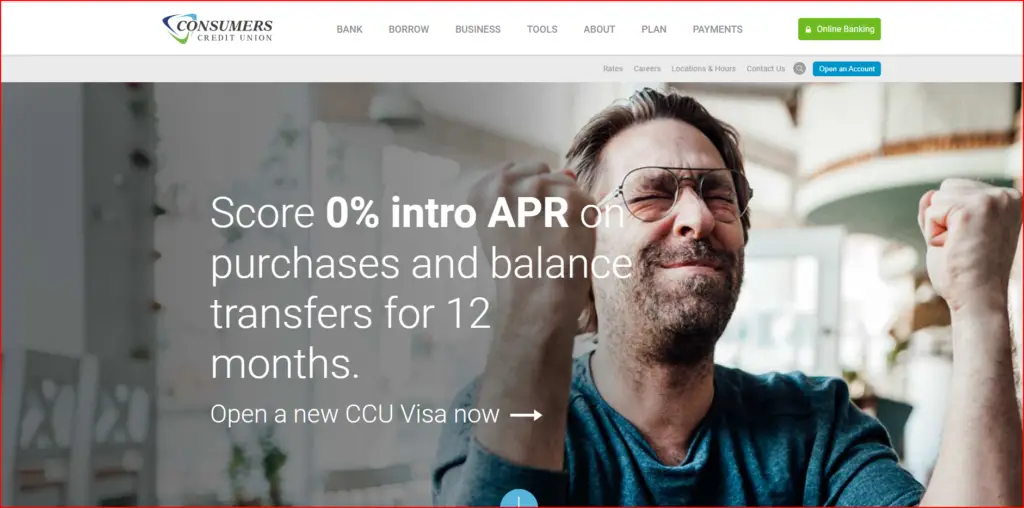 Checking and savings options: Their "Xtraordinary" checking account earns 1.75% APY on balances up to $25,000 if you meet a couple of requirements, including subscribing to e-statements and making 15 debit card purchases or spending $400 with your debit card each month. It also reimburses up to $25 in non-network ATM fees each month. There's no monthly fee. The regular savings account pays a much lower rate than the checking account, but the only requirement to earn interest is a minimum daily balance of $100.
Eligibility, branches and ATM access: Connexus members can bank at a dozen public branches, half of which are in Wisconsin, thousands of shared branches and over 54,000 free ATMs. You can apply for an account if you join the Connexus Association, which provides college scholarships and financial education, for a one-time $5 fee.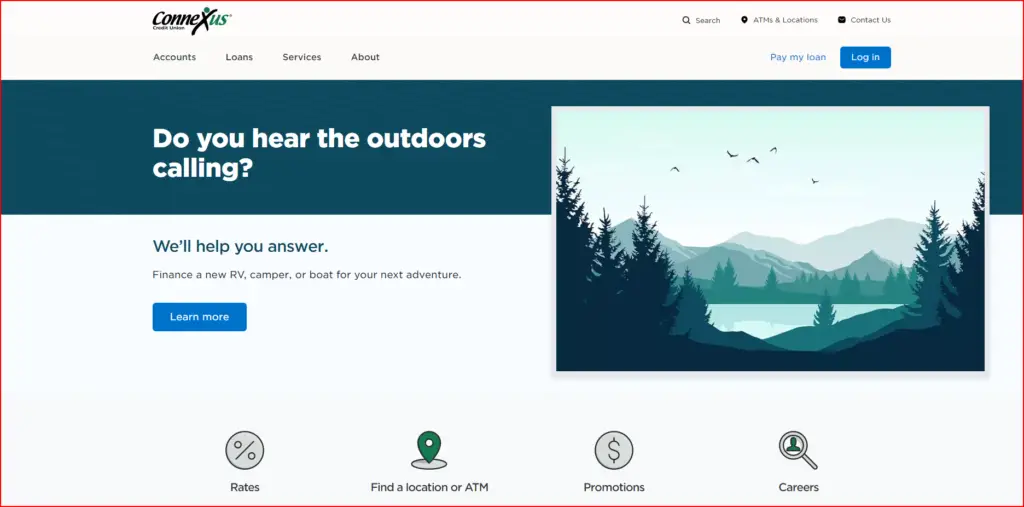 Checking and savings options: Their "Rewards Checking" earns 0.50% APY on balances of $15,000 or less, as long as you meet three requirements, including receiving e-statements and making 20 monthly debit or credit card purchases totaling at least $500. Meet the qualifications, and First Tech will also refund up to $15 per month for non-network ATM transactions within the country. Their savings yields are less impressive, and the highest rate account has a $5,000 minimum to open.
Eligibility, branches and ATM access: One way to qualify for membership is becoming a member of the nonprofit Financial Fitness Association, which costs $8.
They operate their own branches in eight states (only some are open Saturdays), and it participates in the Co-op Shared Branch network, which gives members access to nearly 6,000 branches and 30,000 ATMs at other credit unions. It also offers 24/7 customer service by phone, social media support and well-rated mobile apps.
Checking and savings options: Along with their standard free and premium checking accounts, they have free checking accounts for teens and college students. New Generation Checking requires an adult co-owner. Student Checking gives college students full account privileges.
The Youth Savings account requires a co-owner, but lets young account holders transact without them present. The account earns the same 0.05% APY as the regular savings account.
Eligibility, branches and ATM access: Anyone who lives or works in California is eligible for Golden 1. And members can also take advantage of more than 70 branches in California, plus shared ATMs (about 30,000 nationwide) and shared branches.
Disclaimer: I am not any sort of investment or financial professional giving any sort of legal advice. I'm just some guy trying to teach other people about how they might navigate the financial world.