Travelusave.com – How To Find The Best Deals On Travel!
What is Travelusave.com?
Travelusave.com is a travel booking company similar to that Booking.com, Hotel.com, Orbitz.com, Agoda, and etc., that people can use in order to book their flights and hotels whenever they travel. Travelusave.com is one of the cheaper options that allow people to easily book their vacations!
Along with hotels and flights, Travelusave.com also allows people to book tours, taxis, and rental cars. They work in partnership with many other travel companies in order to find the best deals people can.
While some parts of the world are still bogged down by covid, most of it is opening up. Which means people are free to travel and have fun exploring new places in the world!
Booking Hotels with Travelusave!
For booking hotels, the main company that they work in tandem with is Hotellook. Uses the search engines provided by Hotellook allows Travelusave to provide a service that helps you find and compare prices on hotels around the world, provided by a leading reservation system.
With Travelusave.com you can compare prices between several different hotel booking companies all at once in order to find the absolute best deals!
Some of the hotel booking sites that Travelusave compares at once includes:
Booking.com
Hotels.com
Expedia
Agoda
Snap Travel
HostelWorld
and more!
Booking Travel with Travelusave!
There are a few different companies that work with Travelusave to help you find the best deals on travel to and from as well as during your stay at any destination.
Traveulsave uses one of the largest online search engines for flights and hotels all over the world, and it is a popular service that online users also appeal to while seeking the best airline prices. This service helps thousands of people compare airfares from 726 airlines and dozens of travel agencies and systems.
Thanks to Travelusave's travel partners, it is possible for users to track down special offers from carriers and book the cheapest tickets available. Also, the service provides travelers with great deals in different directions (domestic or international flights).
Travelusave's Taxi Transfers
Travelusave.com also works with the company known as KiwiTaxi in order to help people find the best deals on taxi services throughout the world!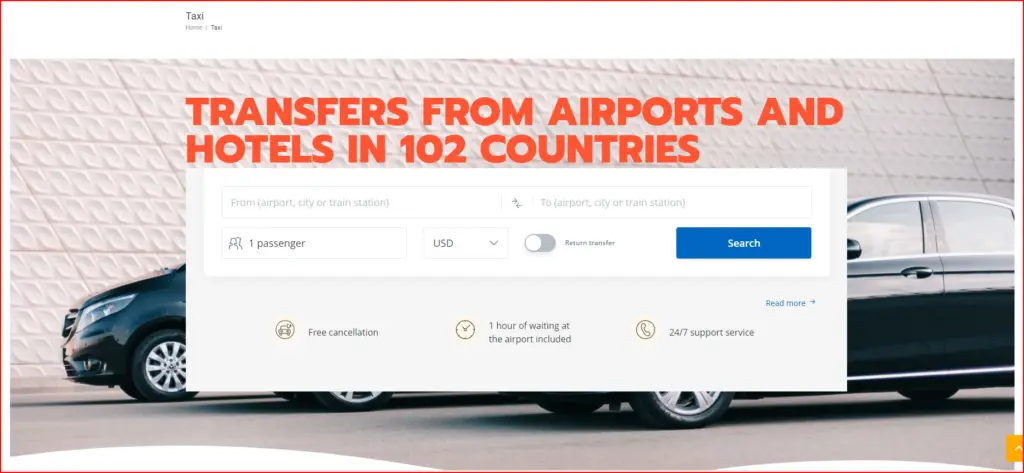 The service that Travelusave offers through KiwiTaxi includes:
500 airports and 117,500 routes in 100 countries — transfers at airports for all the top resorts with new destinations added almost every month
12 car classes from Micro class for three passengers to Minibus and Premium class — transfers for all needs and customer segments
600 licensed carriers on five continents with KiwiTaxi's amazing and high quality service
Fixed transfer prices, extra services, 24/7 English and Russian customer support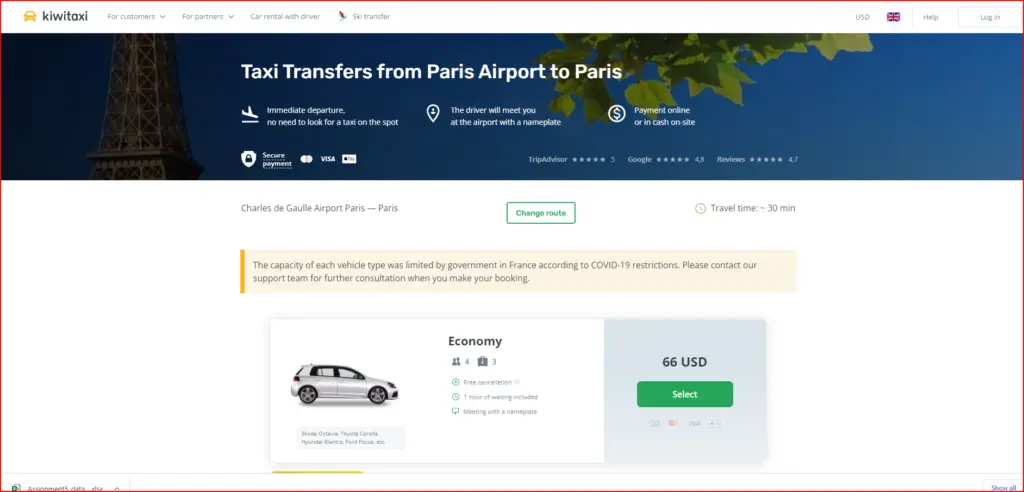 Car Rentals – EconomyBookings and Qeeq
For booking rental cars, Travelusave.com works with two different companies which are EconomyBooking and Qeeq.com. Economy Bookings offers a wide range of cars for rent (over 175,000). In the summer, the most popular cars are those in the Economy, Full Size, and Intermediate classes
With EconomyBooking are 20,000 rental shops in 150 different countries. Many of the shops are situated close to airports so that travelers can easily rent a car right after their arrival and not spend money on additional transfers.
Choosing a car has never been easier. Every car on the website has a detailed description, high-quality photos, and a user rating. You'll get all the necessary information about the car so that you can be fully prepared for your trip.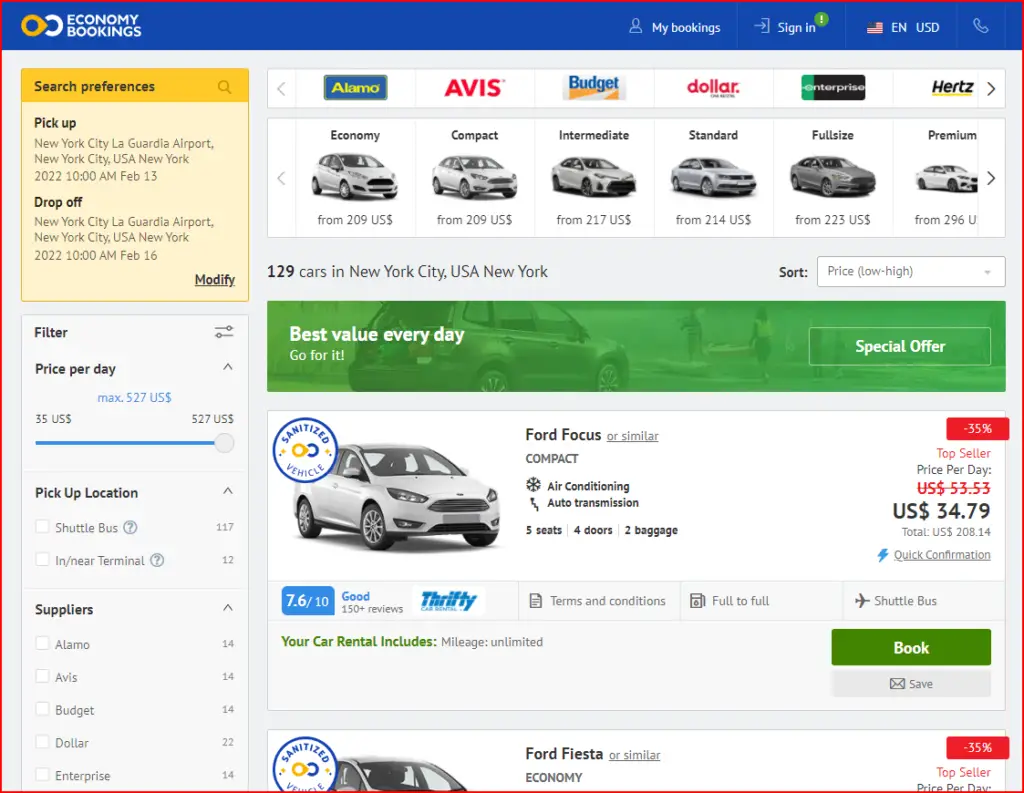 There are only cars with good ratings. Clients highly appreciate the cleanliness and technical state of cars provided by Economy Bookings, due to the company's collaboration with well-known and reputable agencies, such as Alamo, Hertz, Europcar, Sixt, National, Thrifty, Enterprise, and more. Also, the company works with local car rentals that provide the best service and have good customer reviews.
If something is wrong, at any time, EconomyBookings support service is there for you. Whether you have a question at the time of booking, renting, or returning a car, you'll receive full support
When it comes to the car rental service offered by Qeeq, they serve road trip travelers from different countries by working with car rental companies all over the world, from household-known names to small local specialists, to bring customers the cars, choices, and deals that make a difference to every trip.
Dedicated market managers in the supply chain maintain close relationships with QEEQ.COM's car rental partners around the globe, creating special promotions and marketing programs to help QEEQ.COM offer some of the best deals on the Internet. This competitive edge is backed up by a best-price guarantee. The company offers its customers the widest set of car rental options and always strives to offer the most competitive price.
Some of the benefits that come with booking with Qeeq through Travelusave.com include:
Lowest prices guaranteed from trusted car rental companies worldwide
Price Drop Protector that helps customers to save even after booked
24/7 multilingual customer service to answer any purchase questions 
Payment accepted in 34 currencies (Including Cryptocurrency!)
Exclusive coupons and promotions
Free cancellation
Free offline GPS
No credit car fee
Booking Tours with Travelusave!
For their tours, the main companies that they work with are Musement and TicketNetwork.
Musement helps travelers get the most out of their destinations by providing a great choice of local tours and attractions that can be booked on multiple devices. There are more than just "things to do", Musement includes temporary activities, exclusives, hidden gems, and even free activities!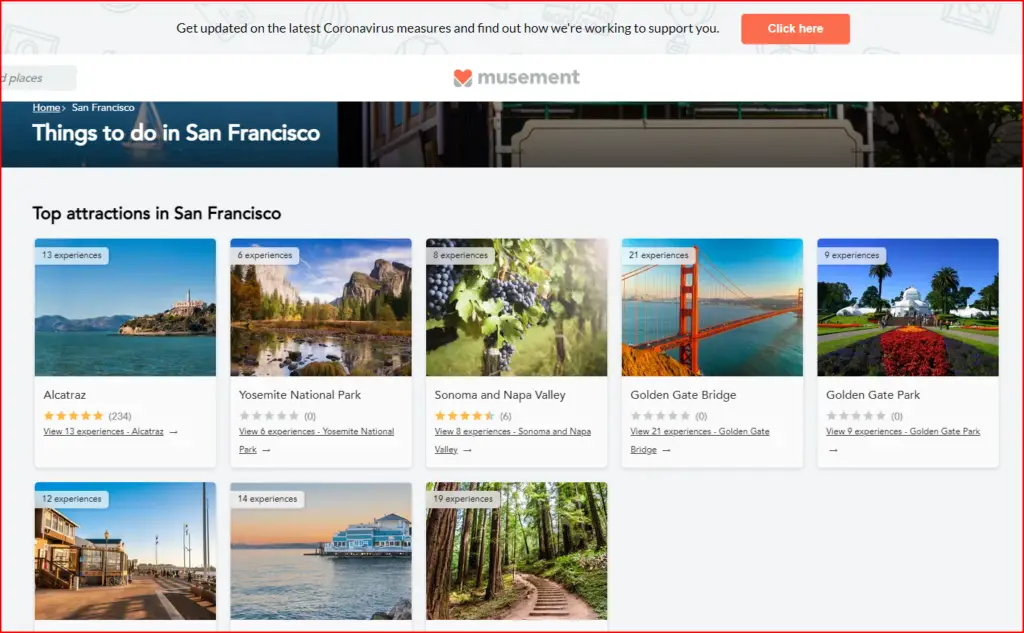 From Rome to Bangkok, Musement offers a variety of different types of products, such as:
Skip-the-line tickets
City tours
City passes
Theme parks
Food and wine tours
Art exhibitions
Sport and cultural events
Travelusave.com also offers some of the best deals on ticket events through their partner TicketNetwork. You can use Travelusave.com to find some of the best deals on sporting events, plays, musicals, concerts, and so much more!
Travelusave.com vs Booking.com
Travelusave.com is great at finding the best deals on travel you can find. Here's a comparison with Booking.com as an example. For this comparison, we'll be looking at booking travel and a stay for London for 2 adults for one week.
As you can see when booking a hotel at Booking.com the top results are more expensive, up to several hundred dollars, as compared to Travelusave.com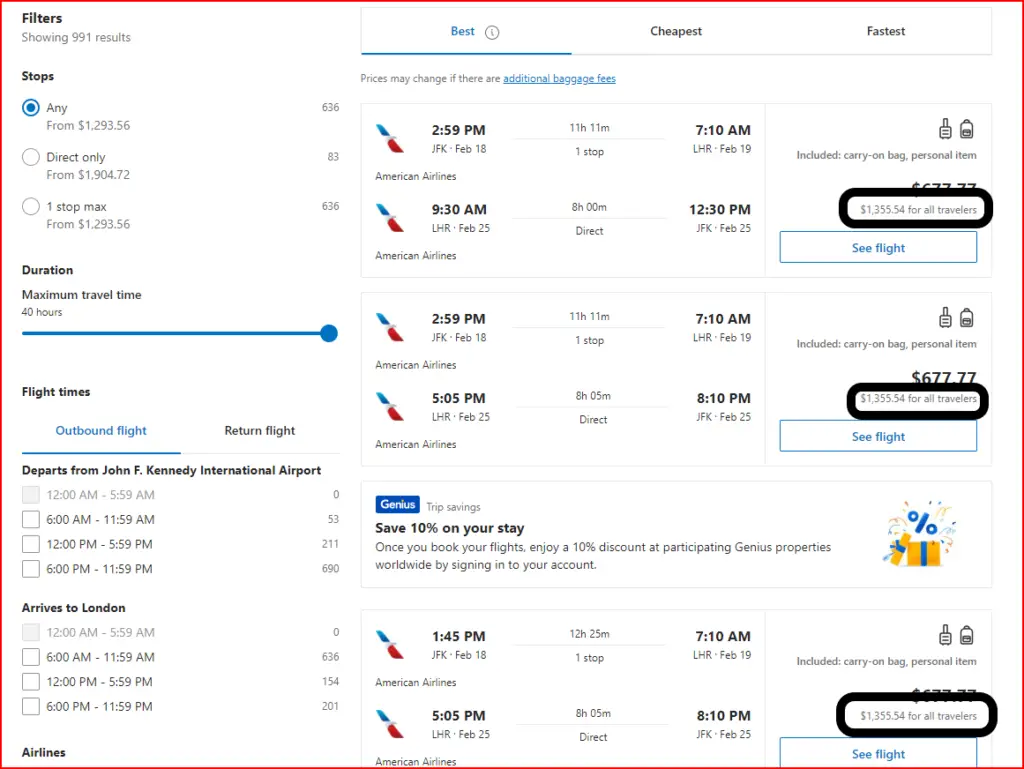 As you can see from the comparison here, travelers can save from some tens to a couple of hundred bucks when booking with Travelusave.com. (Prices circled on Booking.com to show the full price)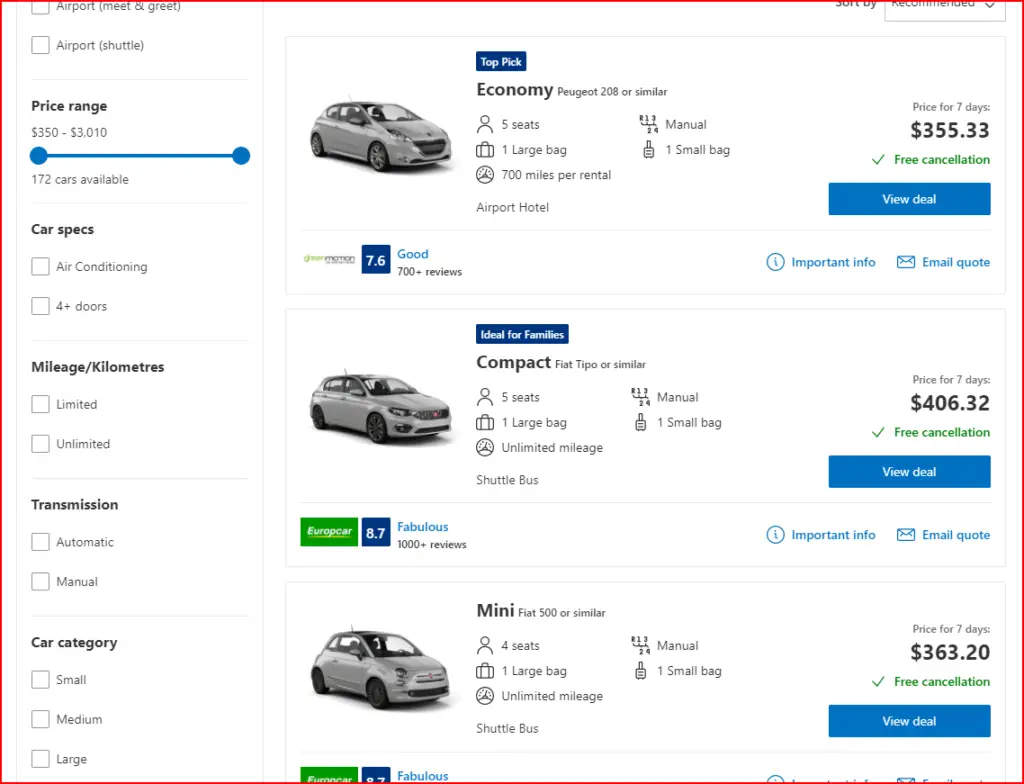 As you can see when comparing car rental prices travelers can save on average 20-80+ dollars when booking Travelusave.com. (Prices circled for Travelusave to show total price).
Travelusave.com offers these services as well as taxi transfers, bike rentals, flight compensation services, and more!