What Are BDCs or Business Development Companies?
What are BDCs or business development companies?
BDC stands for a business development company. This is a type of stock that deals with businesses that invest in other businesses that are small, medium, or distressed businesses. They are somewhat higher risk, but like REITs, typically offer higher than average dividends. A BDC must invest at least 70% of its assets into private or public US firms that have a market value of less than $250 million.
How are BDCs taxed?
Business development companies are taxed in a similar fashion to REITs. BDCs, like REITs, are also required to distribute at least 90% of their income to investors in the form of dividends. These dividends are also taxed at ordinary gains or non-qualified income rates. This means that dividends from BDCs are taxed at regular state and federal income tax rates. They do however get taxed at capital gains tax rates when you sell the actual shares of the BDC after it meets the minimum "holding period".
Here's a table for the income tax brackets for ordinary dividends as of 06/2021
| | | | |
| --- | --- | --- | --- |
| Tax Rate | Singles Tax Bracket | Married filing Jointly Tax Bracket | Heads of Household Tax Bracket |
| 10% | $0-9,950 | $0-19,900 | $0 to $14,200 |
| 12% | $9,951-40,525 | $19,901-81,050 | $14,201 to $54,200 |
| 22% | $40,526-86,375 | $81,051-172,750 | $54,201 to $86,350 |
| 24% | $86,376-164,925 | $172,751-329,850 | $86,351 to $164,900 |
| 32% | $164,926 to $209,425 | $329,851 to $418,850 | $164,901 to $209,400 |
| 35% | $209,426-523,600 | $418,851 to $628,300 | $209,401 to $523,600 |
| 37% | $523,601 and greater | $628,301 and more | $523,601 or more |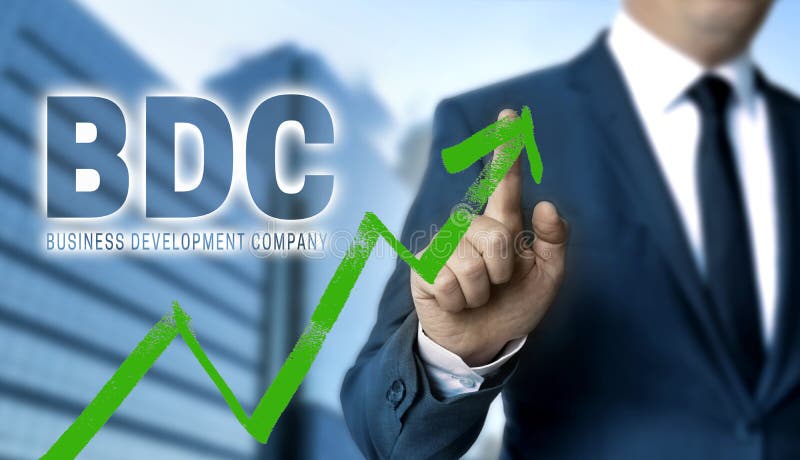 What are the pros of investing in BDCs?
Because business development companies are a type of stock that must distribute over 90% of their profits to shareholders. They also don't pay corporate income tax on profits before they distribute them to shareholders. This results in above-average dividend yields for their investors. According to "BDCInvestor.com," currently in August 2021, the ten highest-yielding BDCs were posting anywhere from about 9-14%.
Investors receiving dividends will pay taxes on them at their tax rate for ordinary income. Also, investments in business development may diversify an investor's portfolio with securities that can display substantially different returns from stocks and bonds. They also trade on public exchanges like regular stocks which gives them a fair amount of liquidity and transparency.
What are the cons of investing in BDCs?
Although a business development company itself is liquid since it makes money by investing in other companies many of its holdings are not. Because most BDC holdings are typically invested in illiquid assets, a BDC's portfolio has subjective fair-value estimates and may experience sudden and quick losses. These losses can be magnified because business development companies often employ leverage (meaning they borrow the money they invest or loan to their target companies). Leverage can improve the rate of return on investment (ROI), but it can also cause cash-flow problems if the leveraged asset declines in value.
The BDC-invested target companies typically have no track records or troubling track records. There is always the chance they could go under or default on a loan. A rise in interest rates which make it more expensive to borrow funds can impede a BDC's profit margins as well. In short, BDCs invest aggressively in companies that offer both incomes now and capital appreciation later. Because of this, they are somewhat high on the risk scale.
Some examples of BDCs!
Some examples of BDC type stocks are:
GLAD – Gladstone is a smaller name in the BDC world specializing in lower middle market investments. That typically means a firm valued at less than $100 million but large enough that it can't easily access business financing through conventional means. Firms like GAIN are great examples of how investors step up to fill a niche for the benefit of all parties. 
MAIN – Main Street was formed fairly recently, back in 2007, but has grown to become one of the largest BDCs on Wall Street as measured by both assets and market value. It's a case study in the power of lower middle market investments, as MAIN focuses on lending and investments in firms with revenues between $10 million and $150 million.
NMFC – New Mountain is a modest-size BDC that is focused on a small group of businesses with high free cash flow generation and barriers to entry – companies it likes to call "defensive growth" investments.
ARCC – Ares Capital is the world's largest BDC by market cap with a value of nearly $7 billion. Ares is also very well diversified by sector. Healthcare and software make up 19% and 14% of the portfolio, respectively. Commercial and professional services make up 9%. And no other sector accounts for more than 7%.
HTGC – Hercules Capital invests in venture capital as opposed to private capital, this might sound like a distinction without a difference, but private equity and venture capital are actually very different. Private equity firms deal primarily with established, if somewhat smaller, companies. Venture capital tends to focus on newer firms and startups. This focus on the new and unproven makes venture capital riskier than private equity but with the potential for higher returns.
PSEC – Prospect invests primarily in first and second lien senior loans and mezzanine debt, with occasional equity investments. Prospect's investment objective is to generate current income and long-term capital appreciation. The company went public in 2004 and currently has a market capitalization of around $3.2 billion.
NMFC -New Mountain Finance Corp invests primarily in U.S. middle market businesses, a market segment they believe will continue to be underserved by other lenders. They define middle market as those businesses with annual EBITDA of between $10 million and $200 million and target investments up to a $125 million hold size. They invest through both primary originations and open-market secondary purchases.
Click here to start investing with Robinhood! https://robinhood.c3me6x.net/qny0Bg
Click here to start investing with M1 Finance! https://m1finance.8bxp97.net/4edv5o
Note: This page contains affiliate links that will, at no cost to you, earn me a commission. You are in no way obligated to click on the links!
Disclaimer: I am not any sort of investment or financial professional giving any sort of legal advice. I'm just some guy trying to teach other people about how they might navigate the financial world.