Onelink – How To Monetize International Traffic For Amazon Affiliates!
What is Onelink?
Onelink is a new part of the Amazon affiliate program that was recently introduced as of the writing of this article. Before the introduction of Onelink, if affiliates wanted to monetize international traffic, they had to sign up for multiple Amazon Associate accounts. One for each part of the world.
How to sign up for Onelink?
Obviously, having that many accounts would be hard to keep track of! This is why Amazon has introduced this program. If you have already signed up for an Amazon affiliate account, it is relatively easy to add Onelink to it and potentially start earning more money!
If you already have an account, you can probably see in the lower right corner of your account a box that mentions the Onelink program. If not, you can also find it in the "Tools" section of your Amazon Associates menu.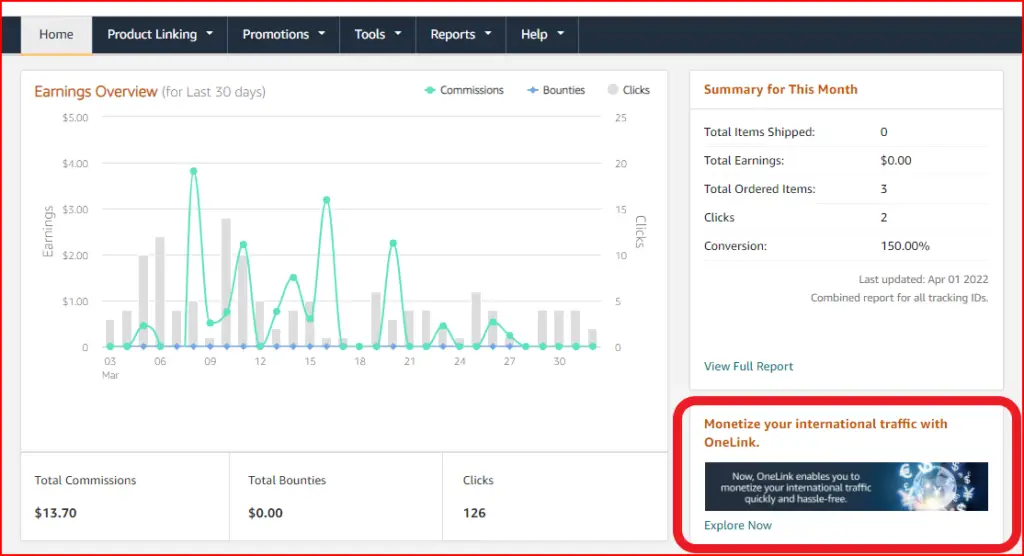 Then, you should be taken to a page where you can get started signing up and even link to different affiliate "stores" that you own.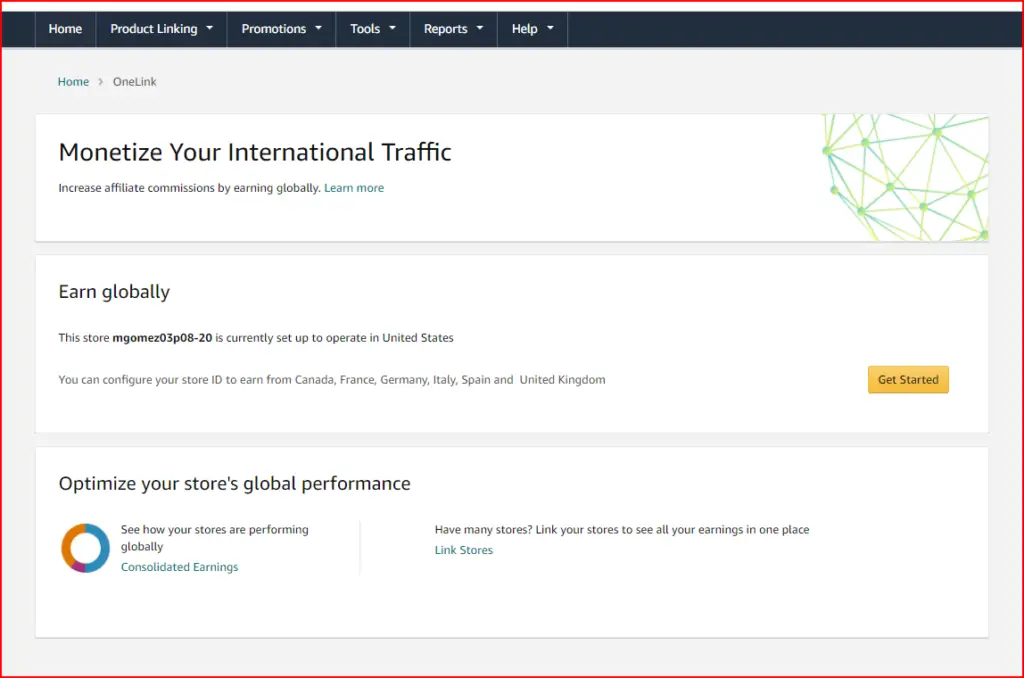 Depending on your location, you can sign up to monetize with several other countries at once! If you're in the US, you sign up to monetize with Canada, Spain, France, the UK, Germany, and Italy!
You will then be shown and have to agree to any and all of the Terms and Conditions of any other country you want to monetize with.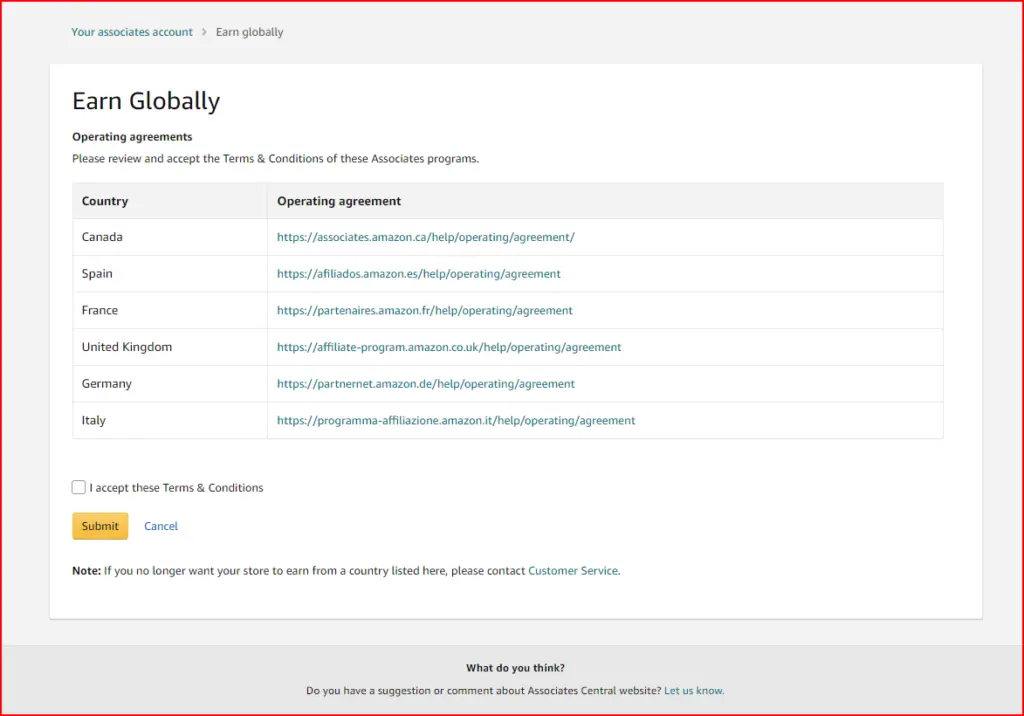 Once you've done that you are now all set to start monetizing and earning money from multiple different countries around the world from you affiliate account without needing to deal different accounts!