How To Add Amazon Native Ads For Affiliate Marketing!
What are Amazon Native Ads and how are they used for affiliate marketing?
Amazon is one of the biggest eCommerce retailers in the entire world. They also have one of the best known affiliate marketing programs too. The way affiliate marketing normally works is that you join a company's affiliate program and once they approve you to join you can then get started making money by placing links online for people to go to and buy a product. You typically have to put in the work by advertising a product online through YouTube, a blog like this one, or some social media platform in order to get people clicking on your links and generating sales.
Amazon gives you several different methods to sell their products with text link, image links, and images with text links. The method that we will be talking in this post will be actually adding Amazon native ads to your website as the method for affiliate marketing. Whenever someone buy products through an Amazon affiliate's link, they always get a certain percentage of that sales for themselves. The amount and percentage you can get for each sale varies. This is also the case for any product bought through any Amazon native ads you place on your site.
Step-by-Step guide to place Amazon Native Ads on your website!
Step 1: Go to your Amazon Associate account and click on "Native Shopping Ads" inside the Product linking tab
Step 2: Click on the "Recommendation Ads" on the top of the page
Step 3: Name the Ad, select the niche of products that you want to be shown, and set up a search keyword for products your interested in promoting
Step 4: Once you've set up your ad, click on the "Save and view ad button" at the bottom of the page
Step 5: Select either Synchronous or Asynchronous ads (Asynchronous is recommended for page speed). Then, copy the ad code in the box.
Step 6: Go to your WordPress Dashboard and then the Plugins section. Install and activate the plugin "Ad Inserter" to your website
Step 7: Go to the settings of the Ad Inserter plugin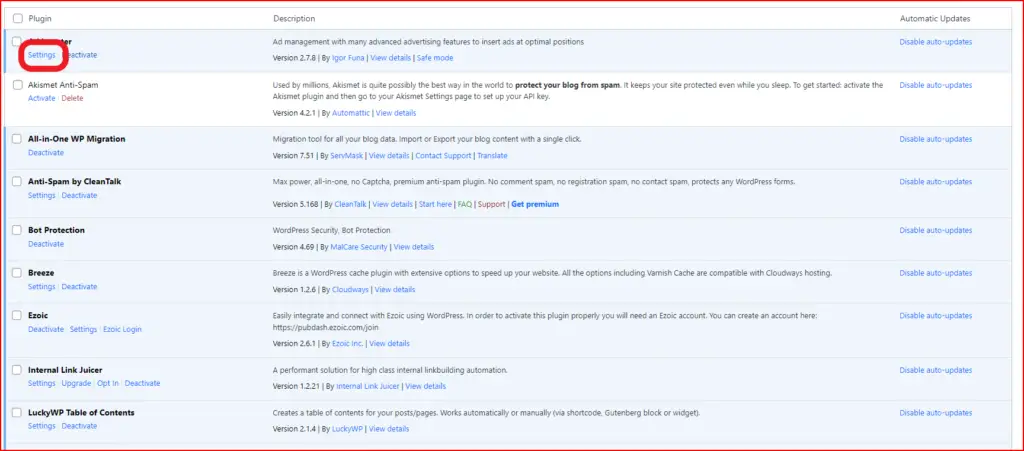 Step 8: Take the code you copied from your Amazon Native ad and paste it into one of the boxes in the plugin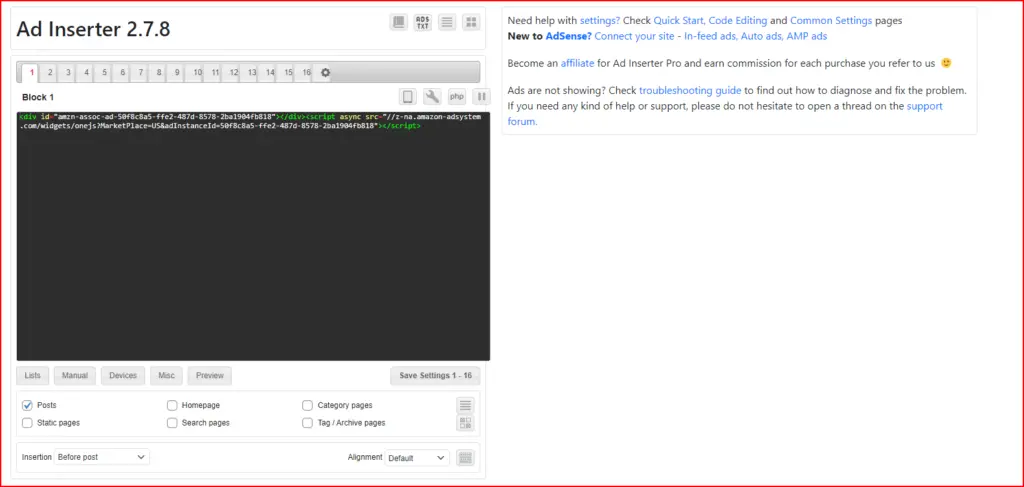 Step 9: Use the tabs below the box to edit where you want your Amazon Native Ads to show up on your website, on which devices it shows up, etc.
Step 10: Click on the "Save Settings" button below the box with the Amazon Native Ad code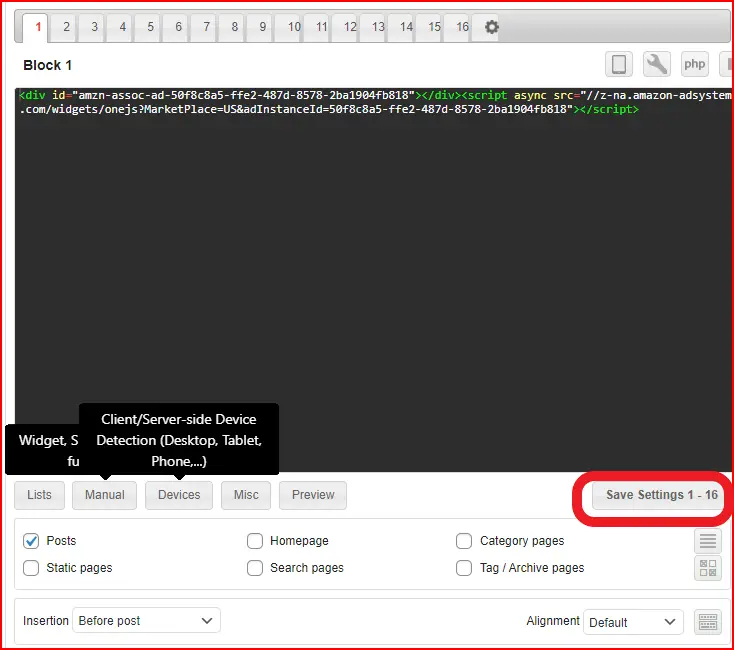 Step 11: After a few minutes to hours, go to the pages on your website you set up the Amazon Native Ads to appear. They should look like the picture below. (Picture from another website owned by me, Utensilslist.com)
And there you have it! You now have Amazon Native Ads set up on your website so that you can have an increased chance of earning affiliate commissions through them as well as any affiliate links you've put on your website!