What Are The Different Ways That Affiliate Programs Pay You?
What are Affiliate Programs?
Affiliate programs are programs that are set up by a business selling a product or service with the use of an affiliate network in order to help advertise the items they sell through third-party advertisers like blogs like this one in order to reach an ever wider audience that they can sell their goods and services to.
The way affiliate programs and networks work is similar to the way that ad programs and networks, like Google Ads being one of the better-known ones, work. One key difference between the two is who is doing the work to sell the product to you the consumer. With ads, the company selling the product is doing the work to try and sell something to you, and they can place their ads anywhere even on pages unrelated to the item they're selling since they are using fancy-looking videos and graphics to entice you. Affiliate marketing is different in that the company is indirectly hiring someone else to do their advertising for them.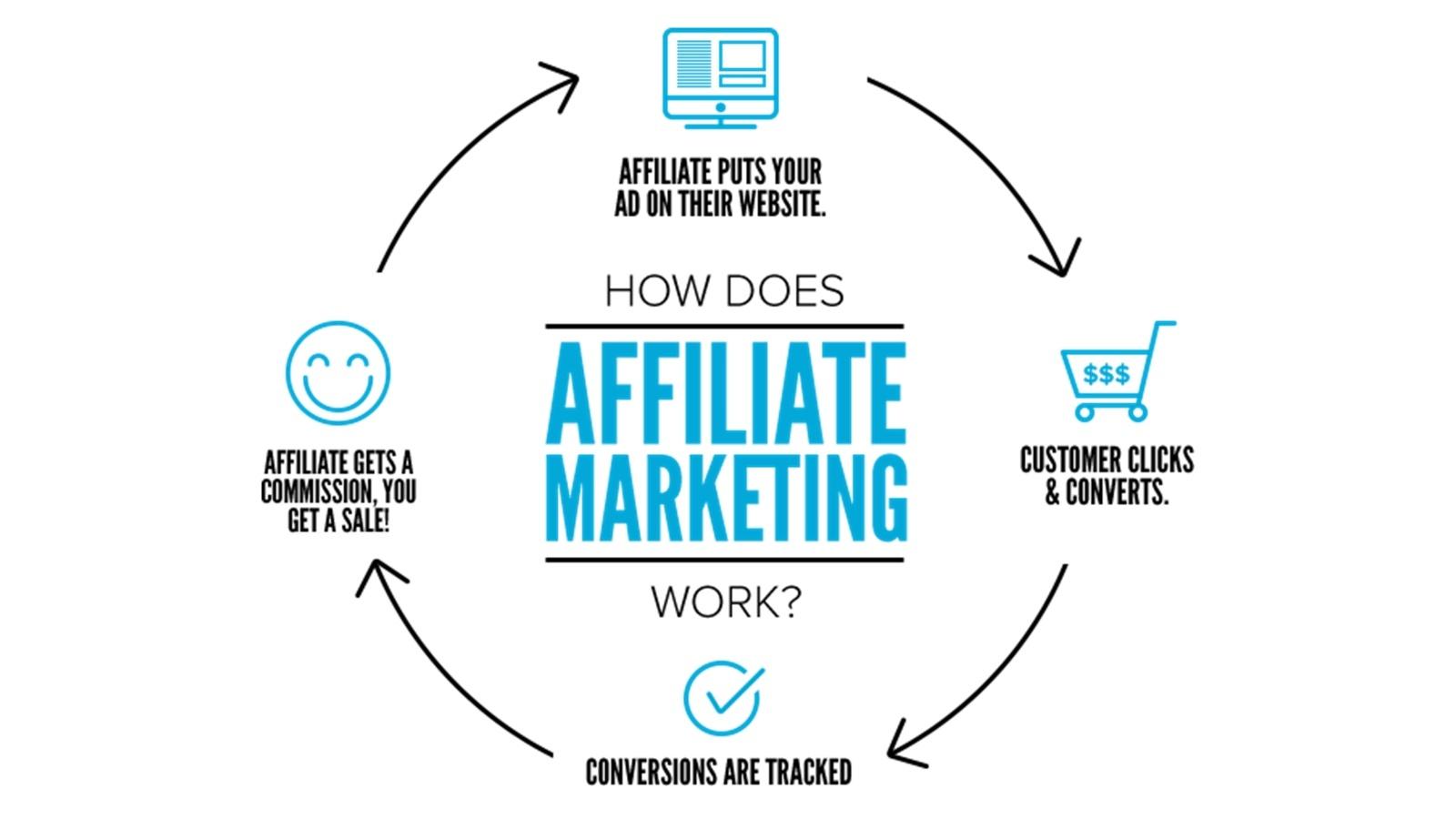 What are the different ways that affiliate programs pay you?
[slm_content_lock]
There are actually several different ways that affiliate programs can pay you. Some of the different ways that they can pay you are: "pay per sale", "pay per click", "pay per lead", "credit", "2nd tier", and "prizes.
Pay Per Sale – This is the most common type of affiliate program like amazon associates, where after an affiliate advertises a certain product and has someone make a purchase by clicking on a provide link, then the affiliate earns a certain percentage of the sale as a commission.
Pay Per Click – This is one of the least common type of affiliate program. This type of affiliate program pays the affiliate based on the amount of times that someone just clicks on a link. The more traffic you send towards a merchant's site then the more you earn!
Pay Per Lead – This type of affiliate program is one where the merchant is payed based on the amount of "leads" an affiliate sends towards a merchant. A lead is when someone doesn't need to make a purchase right away, but they do need to give the merchant some information like their name and contact info so that the merchant can continue contact the person, usually through email, in order so that the merchant can continue to market their product or products to someone
Credit – Some affiliate programs don't necessarily pay you in money. Some affiliate programs pay you in "credit" meaning the affiliate could get free or discounted access to a product.
2nd Tier – This is a type of affiliate program where you actually recommend other affiliate programs that affiliates can sign up for.
Prizes – Some affiliate programs offer prizes. These prizes could be cash or other products to affiliates who sell the most in their program.
Some affiliate programs can also pay you once or on a recurring basis. The type of affiliate program that pays you on a monthly basis is one where the affiliate gets someone to sign up for a subscription-type service. If the affiliate gets some to sign up for a subscription that people have to pay for monthly then the affiliate earns a certain percentage every month that the person uses said product. Affiliate programs that have a one-time payout usually pay a little more, but monthly recurring affiliate earnings can build up to be a great form of passive income.
How do affiliate marketing earnings enter your bank account?
When it comes to the part where affiliates actually get paid there are a few different methods the affiliate marketing programs choose to pay them with. They can pay them through direct deposit where the affiliate has to provide their bank details to the program and get money directly into their checking or savings account. Another option that's popular among affiliate programs is using services like PayPal or Payoneer to pay their affiliates. Finally, one of the options that some affiliate programs still use for some reason is to pay their affiliates with a paper check that is mailed to them.
Another thing that people earning need to keep in mind is that oftentimes the affiliate program pays out in arrears, similar to working a regular job. That means that the money an affiliate earned in the month of January is paid out in February, the earnings from February are paid out in March, and so on depending on the timetable that an affiliate program uses for their payouts.
[/slm_content_lock]