Ibotta Chrome Extension – How To Find The Best Deals When Shopping Online!
What is Ibotta?
Ibotta is a cashback app service that allows you to earn cashback from your everyday purchases, from a wide variety of different stores like Walmart, Target, Dollar General, and more. The way Ibotta works is that whenever you shop in-store you take the receipt and take a picture of it to redeem whatever cashback rewards are available at that time on there.
What is the Ibotta Chrome Extension?
Most people who know about Ibotta think about the app that you can use to take pictures of receipts that you receive after your shopping in order to get cashback on the deals offered inside the app. However, another way that you can use Ibotta to save money is by shopping on your computer/laptop with their own Ibotta Chrome extension!
You can use this Chrome extension in a similar way to the app by getting cashback on deals offered by Ibotta that you can find on their app or their official website.
Another way that you could use this Chrome extension to save money is by using its price comparison feature. When you install the Ibotta Chrome extension it places a little pink tab on the side of your screen whenever you shop online. Whenever you come to a page with a specific product the extension will search the entire internet in order to see if there is anywhere else that the item is sold for even cheaper!
How to Install the Ibotta Chrome Extension!
Installing the Ibotta Chrome extension is actually very simple. Here are the steps you need to do in order to install it:
Step 1: Google "chrome extensions" inside of Google Chrome and go to the "Chrome Web Store"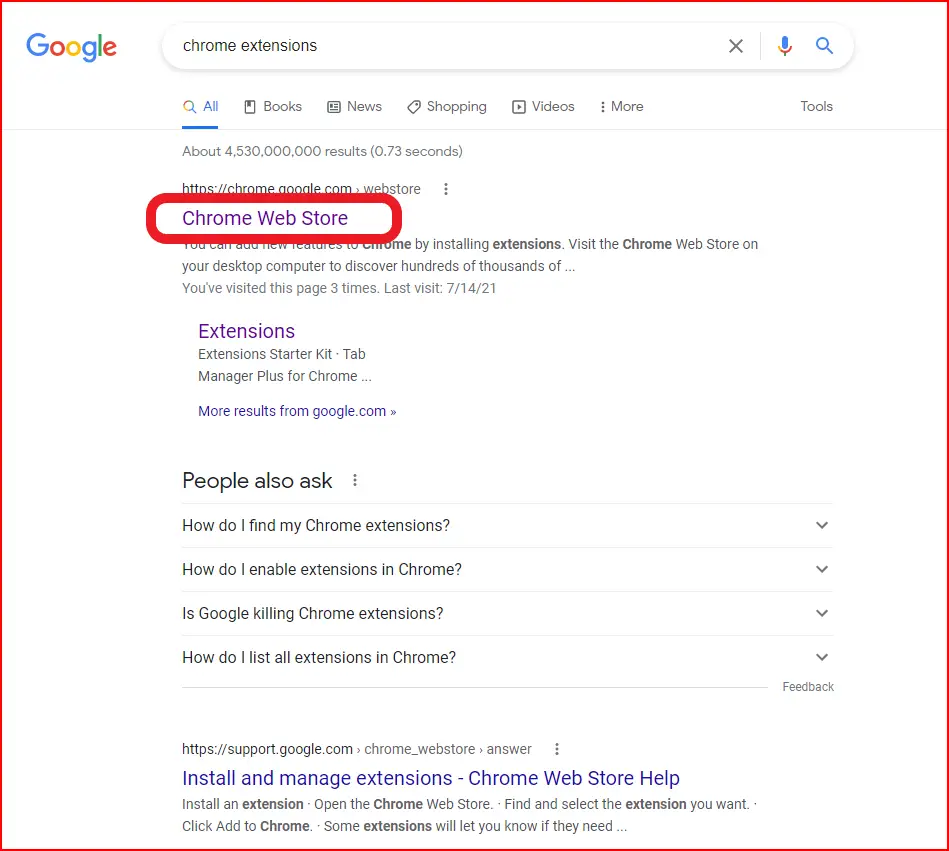 Step 2: Search for Ibotta in the Chrome Web Store
Step 3: Install the Ibotta Chrome Extension onto your computer(This picture says "remove from chrome" because it is already installed and active.)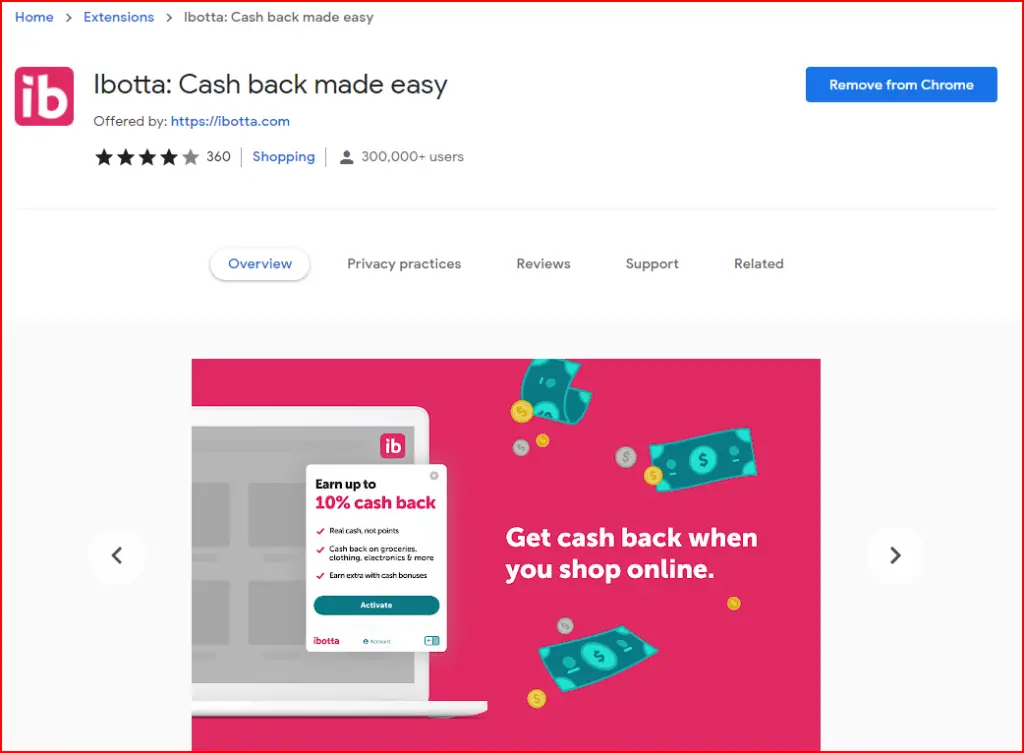 Step 4: Click on the puzzle piece at the end of your Chrome search bar and select "Manage Extensions". Then make sure the Ibotta extension is toggled on.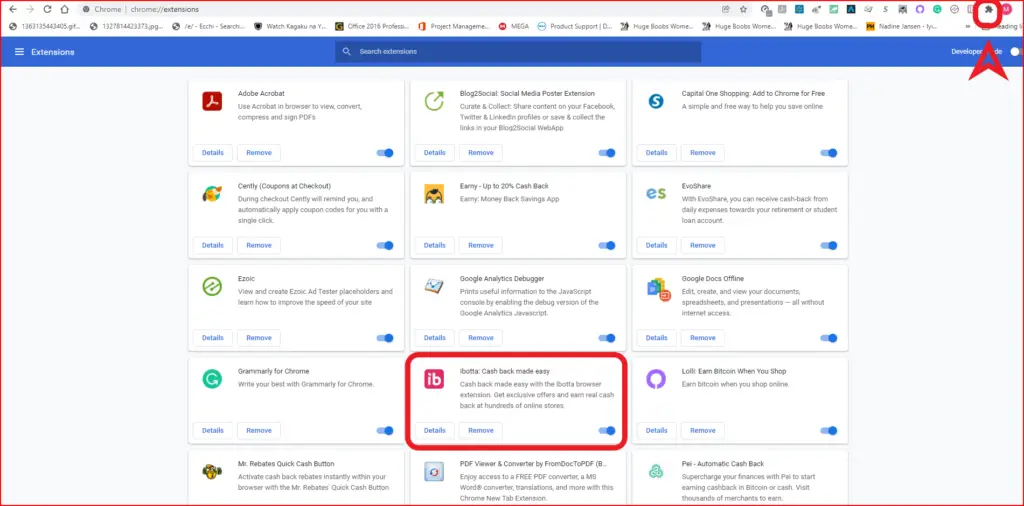 Step 5: Start shopping and finding deals!
The Ibotta chrome extension will show you which stores have a better deal and how much you can save by buying a product elsewhere. By clicking on the Ibotta chrome banner, you can also check and see what it will cost for shipping, have Ibotta notify you of any price changes, as well as see if there's a cashback offer on the item, on top of the savings you'll receive after purchasing elsewhere.
While their app is a very nice and versatile service when it comes to receiving cash back on certain items, the chrome extension is even more so! By using their chrome extension, you can earn cash back on many different goods and services that you wouldn't even think to see on the app!
If you're interested in supercharging your savings when shopping online, click on the link or button below in order to install the chrome extension on your computer/laptop or to download their app!
https://ibotta.risj.net/3P9YRK
NOTE: THIS PAGE CONTAINS AFFILIATE LINKS THAT WILL, AT NO COST TO YOU, EARN ME A SMALL COMMISSION. YOU ARE IN NO WAY OBLIGATED TO CLICK ON THESE LINKS!