Ibotta – How To Get Groceries For Free!
What is Ibotta?
Ibotta is a cashback app that allows you to earn cashback from your everyday purchases, from a wide variety of different stores like Walmart, Target, Dollar General, and more. The way Ibotta works is that whenever you shop in-store you take the receipt and take a picture of it to redeem whatever cashback rewards are available at that time on Ibotta.
You can also shop at some of the stores like Walmart and Target online, but it has to be done through the Ibotta app. This means you have to open up the Ibotta app and select the online option for the store you want to buy from. The app will then redirect you to the specific online store to do your shopping. The potential rewards will be credited to your account after you complete your online purchase. The app builds up the reward amount until it reaches at least 20 dollars after which it will be credited to a linked Venmo or PayPal account.
How to get groceries for free from Ibotta!
Ibotta usually gives a small percentage of cashback for most of the items that you buy for groceries. However, did you know that there are a small number of items that Ibotta will give you 100% cashback for buying! If you look inside the app you can actually see on the bottom of the home page of the app, you will see a section called "Special deals" and in that section, there will be a block that says something like "Free made easy".
[slm_content_lock]
Technically some of the offers in this section are 100% cashback offers when purchasing that item, but some of these items are a "BOGO" offer which means buy one, get one free. It's still a pretty good way to save some cash in my opinion!
As of the time I'm writing this article they are even offering 100% cashback deals for some school supplies!
After going to the "free offer" section of the app, all you have to do is select the items that you wish to buy and have the "free after offer" or "BOGO" labels on them to buy some items for free!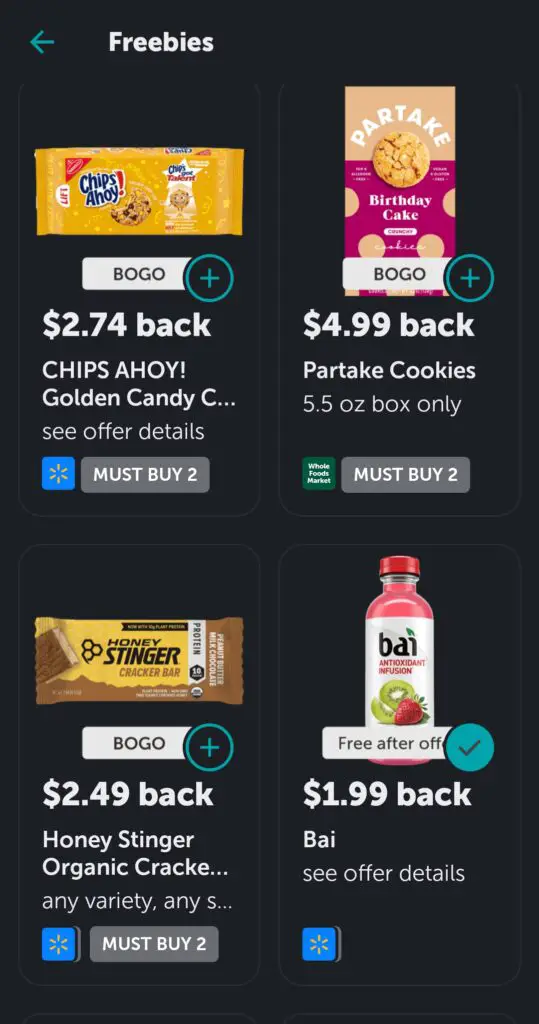 After you've selected the offers that you wish to redeem, you need to do is go to whichever store sells the items, buy them, and then click the "scan receipt barcode" to upload your receipt and get 100% cashback on your purchase! Note: Depending on factors like the cost of living, sales tax, and which store you buy an item from it may not be covered 100%, but it will still be very close!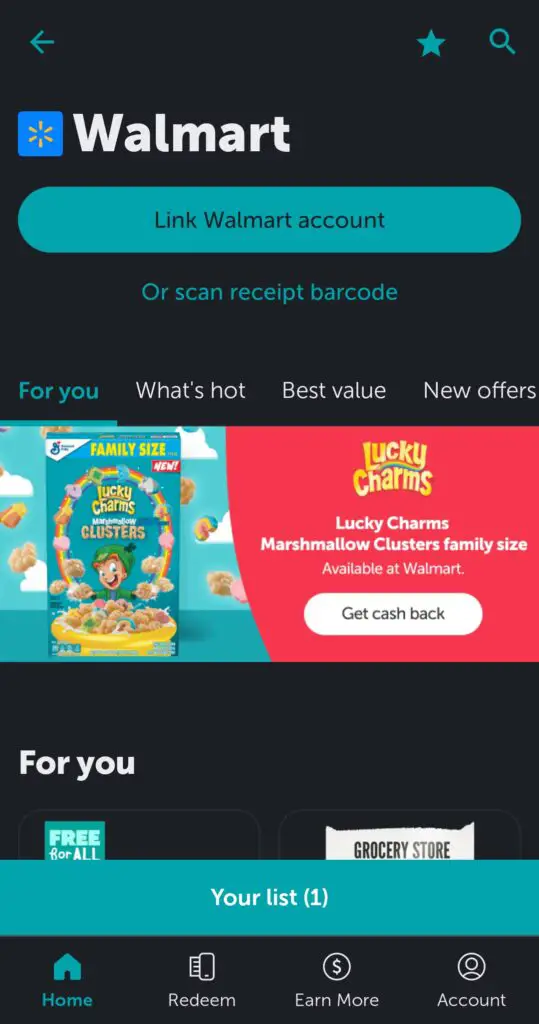 Considering all of the ongoing inflation causing the price of goods and services to ever-increasingly rise as of late, Ibotta is a lifesaving cashback app that can allow people to buy items for completely free or at least get more for their money with their "BOGO" deals.
Voila! That's all it takes to get 100% cashback on some of your groceries. After you redeem the offer the cashback should be credited to your Ibotta account.
[/slm_content_lock]
Like I mentioned earlier Ibotta is currently offering 100% cashback on some back-to-school items, up to $20, when you sign up today and use either their app or chrome extension.
Click on the link here to get free stuff from Ibotta! https://ibotta.risj.net/3P9YRK
How to cash out all of your cashback from Ibotta!
After the amount of money you have redeemed reaches at least $20, you can cash out your money and have it sent to your linked PayPal account.
NOTE: THIS PAGE CONTAINS AFFILIATE LINKS THAT WILL, AT NO COST TO YOU, EARN ME A SMALL COMMISSION. YOU ARE IN NO WAY OBLIGATED TO CLICK ON THESE LINKS!