Coupons.com – Saving Money On Groceries!
What is Coupons.com?
Another app for the category of grocery savings is Coupons.com. This app also follows the same style of rewards programs as Ibotta by taking pictures of receipts, but you can also link cards from participating stores before you make your purchases. Just use that particular card at checkout to redeem purchases made in-store or online.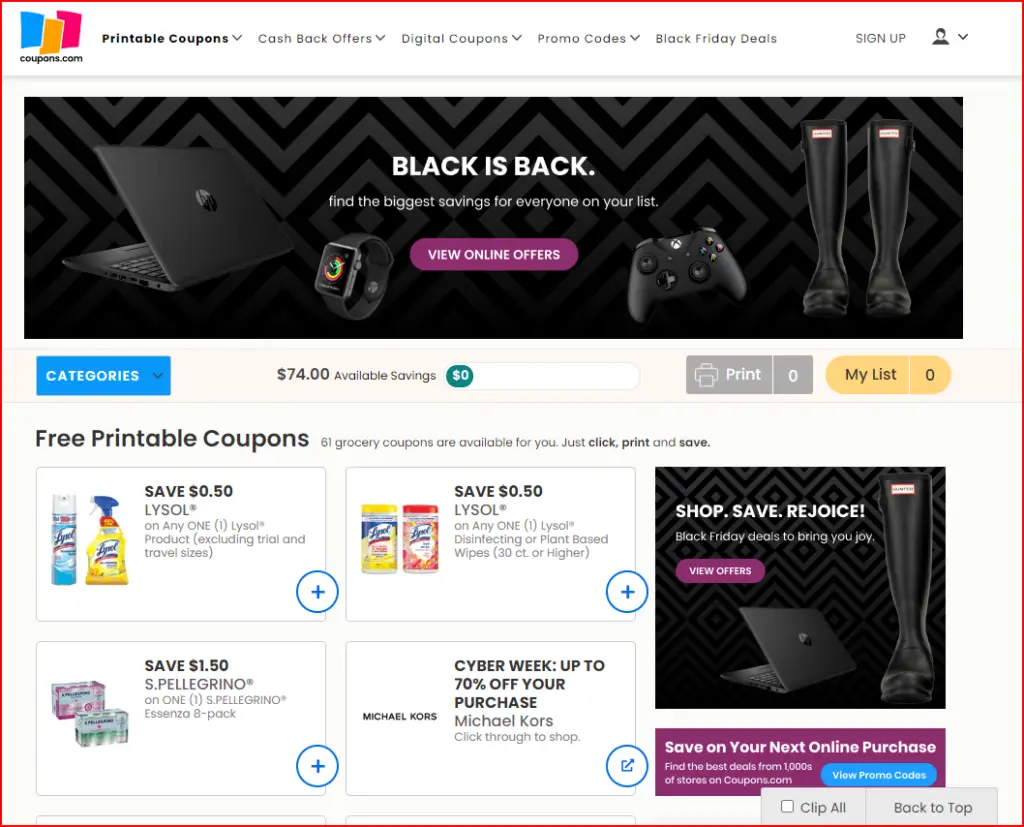 This particular app probably has the lowest amount of potential items to get cashback on. But, like Checkout51, its rewards also apply to smaller, lesser know retail stores. It has many more retail stores that rewards can be redeemed from, than either Ibotta or Checkout51. Such stores include Acme, Baker's, BI-LO, Carrs, Food Lion, Food 4 Less, Fred Meyer's, Giant Eagle, Star Market, and several more.
If you make sure to check your account page in the top right corner of the main page, you'll find that there are a few more options for cashback offers hidden there. At the bottom, there is a section called, "More from Coupons.com". In this section, there are a few options to use.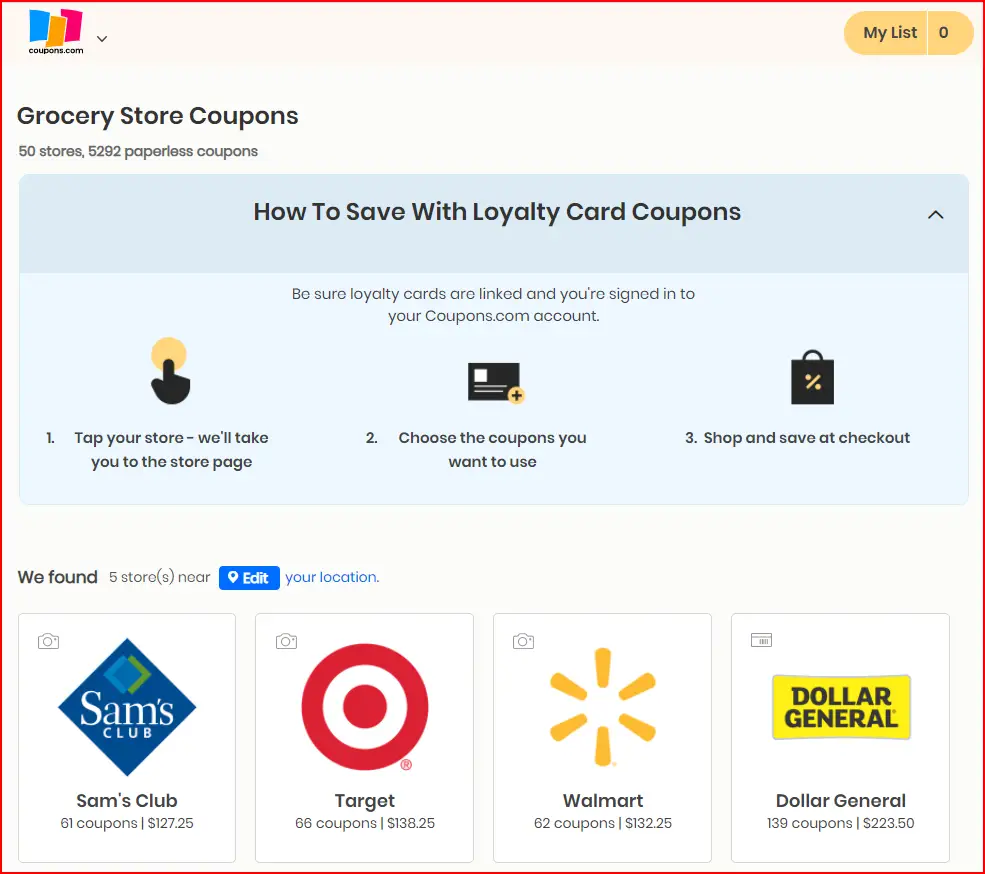 The first is the "Store-Specific coupon" section that you utilize like all the other offers but are for specific stores. The second is the "Printable Coupons" section. This is for people who like to do their couponing the old-fashioned way and takes you to a page with offers that you can print out to use like regular coupons. Next, is the "Coupon Codes" section. This section takes you to one of your browsers to an online page with several different stores that advertise different sales they have and coupon codes that you can use at checkout in order to save money.
The actual website has a few more features that you can use. At the bottom of the main page, several different tabs show offers like, "Top Categories", "Shopping Events", "Upcoming Sales", and more to find more deals. You can also sign up to be a "SuperSaver" by signing up for their mailing list to be the first to hear about new deals and offers they have.
Here's a video from Coupon.com's official YouTube page explaining how to use their app in order to get cashback offers!