Chime – First Bank To Pay You 2 Days Ahead Of Payday!
What is Chime?
Chime is an online bank like Sofi or Ally. They are an online bank that provides checking accounts, savings accounts, and credit cards for its customers. It was founded on the premise that basic banking services should be helpful, easy, and free. That's why their model doesn't rely on an overdraft, monthly service, minimum balance, or other consumer fees. They partner with regional banks to create a more competitive market with better, lower-cost options for everyday Americans who aren't being served well by traditional banks.
Chime Spend Account
The benefits that you get when you have your checking account with them include:
No monthly maintenance fees
No minimum balance fees
60,000 fee-free ATMs at Walgreens, CVS, and more
Fee-free overdrafts on up to $200
Get paid up to 2 days early than your usual payday
Direct deposit
Similar to Apple Pay or Sofi Money, they offer a free to use P2P system that be used to transfer money to anyone with a Chime account instantly although it might take a few days if transferred to a non-Chime account
If your card is missing or you suspect unauthorized use, you can block all transactions on your debit card card. Open their app and disable transactions to immediately prevent new debit or credit card purchases or ATM withdrawals.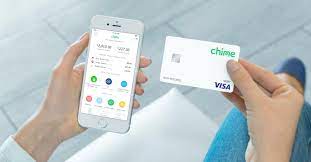 Chime Savings Account
The benefits that you get when you have your checking account with them include:
Earn 0.50% interest on your money (Note: This interest rate is subject to change at any time)
No minimum balance or other fees
Similar to investment app Acorn, they have "round-up" feature to help you save your spare change whenever you spend
Similar to the investment app Qapital, they also have a feature to help you automatically save your money whenever you get paid.
Chime Credit Card
They also offer their own credit builder to help people build their own credit. Technically, even though it is a credit card and it does help you build your credit, it works similarly to a debit card. You can transfer money from your Chime Spend account to your credit-builder account, then you can make all of your regular purchases, and finally, you pay for all the purchases with money that you moved over from the spending account.
video from the official Chime YouTube channel
Some of the benefits that you get when using the credit builder card are:
[slm_content_lock]
no annual fees
no interest
no credit check needed to apply
no minimum deposit needed like with secured cards
[/slm_content_lock]
Disclaimer: I am not any sort of investment or financial professional giving any sort of legal advice. I'm just some guy trying to teach other people about how they might navigate the financial world.